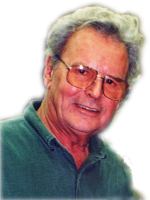 We invite you through the resources on this site to link your heart and hands with us in bringing hope to the world's children ó one life at a time!
With five decades of experience in working with needy young people, I am more convinced than ever that we must focus our energy and resources in meeting the crying needs of the world's children suffering from hunger, poverty, illiteracy, abuse, disease and despair.
Towards that end, HopeLink Inc. is renewing our efforts to help children in need with a special focus on indigenous youth in Canada.
You can be part of the solution by supporting our programs and activities for indigenous youth which inspire and empower young people to pursue success for their own lives and for their People. Skills training, leadership training, communications skills, and self-esteem are all essential ingredients for success and all our programs feature these elements.
Check us out.
Click here for more details on how we shall EMPOWER Aboriginal Youth and create a LEGACY OF HOPE!
On behalf of at-risk children and young adults, thank you!
Bob Simpson, President