COMPLETED PROJECTS
St. Lucia - 2007/2008
An existing building owned by the Salvation Army was refurbished by a HopeLink team in 2007 and activities to build relationships with the neighbourhood youth are taking place.
Project Antigua - 2008
A Literacy & Trade Skills Development Centre for youth-at-risk will be built over the next few years in the capital city of St. John's.
In March of 2008 a work team began the challenge of installing the footings and foundation for the Admin portion of the complex.
Grenada - 2005/2006
At the request of the Prime Minister and local pastors, HopeLink put together 6 teams of volunteers for the "Mission Grenada School Rebuild Project" to restore some of the schools devastated recently by Hurricane Ivan in September of 2004.

For more information about this project, see this page. Also see Bob Simpson's report outlining how this project began.
Bridgetown, Barbados - 2003/2004
The General Arnold Brown Centre for children at-risk on Reed Street in Bridgetown was completed in 2004, in partnership with the Salvation Army, Rotary International and the Canadian High Commission (see Barbados newspaper article here).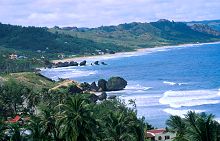 FUTURE PROJECTS UNDER REVIEW
Trinidad & Tobago
Building a centre for youth at-risk, in partnership with the Salvation Army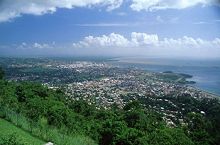 Kingstowne, St. Vincent
Building a centre for youth at-risk in Kingstowne, in partnership with Youth for Christ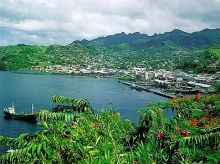 ---
For more information about HopeLink, contact us at:
HOPELINK INC.
6-295 Queen Street East
Suite 475
Brampton, ON L6W 4S6

ROBERT SIMPSON (President)
Email:

ALKA MASRANI (Executive Assistant)


TEL: 416-888-7799